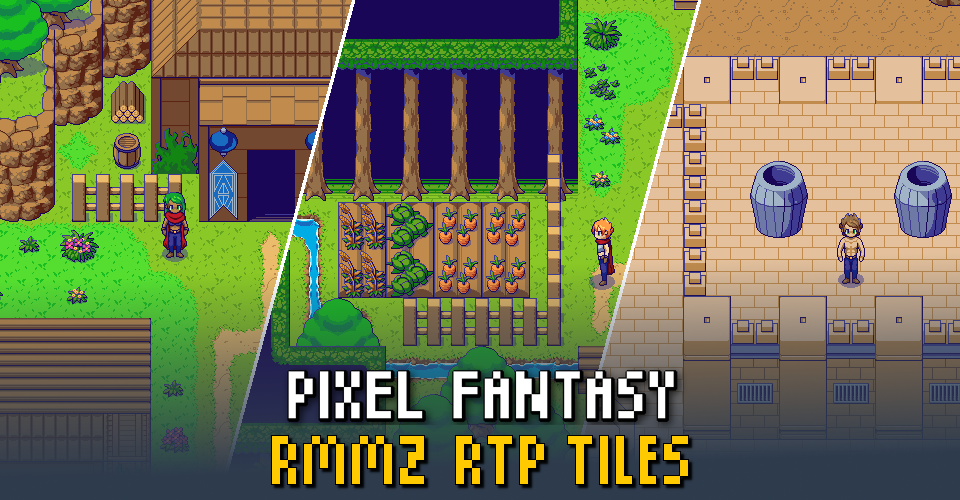 PIXEL FANTASY TILES - RMMZ RTP
Pixel Fantasy Tiles - New Desaturated Palette Variant, Tree Colours and Incoming MZ RTP Cast!
---
Good day, gamedevs!
Thank you for your patience with this project! I have been working on putting together funds to get some help to convert the RMMZ RTP characters into the Pixel Fantasy style, so we should hopefully have some new character assets shortly. :D I have added the Reid character sprite to the download too, so you are free to use him as you wish! Please make sure you own RPG Maker MZ in order to use this character, and please give credit to Melanchomy-sama.
I have also been busily updating the EULAs for all of my projects, so please make sure to check that out. You can find the link to it here:
https://docs.google.com/document/d/1RvcwRvbgEe8ttTMSG5PmqQedFmvc13_n6hdocV4ksU4/...
Another small update is the addition of a palette variation, which makes the tiles slightly more desaturated. The original palette is a lot more cutesy and bright, so this one is great for darker games!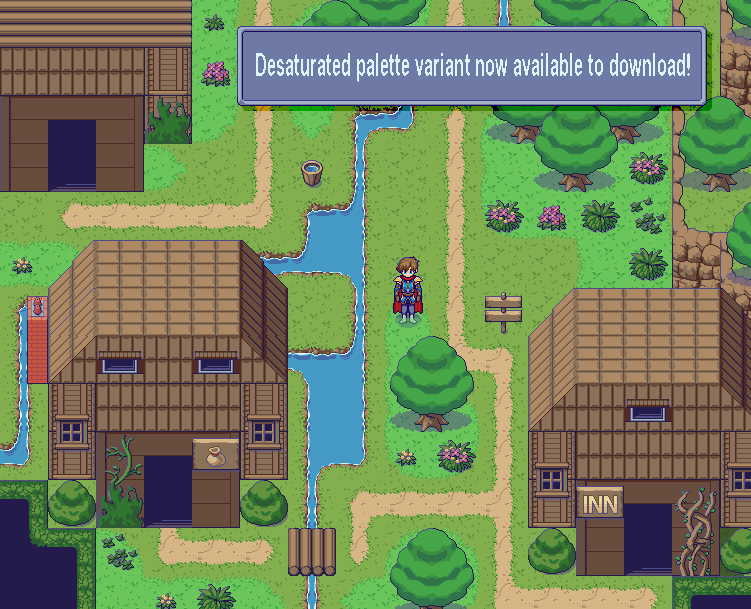 You can now also find some new tree variations in the latest version of the download. Lots of different colours to choose from, making it easier to create autumnal scenery and maps that pop~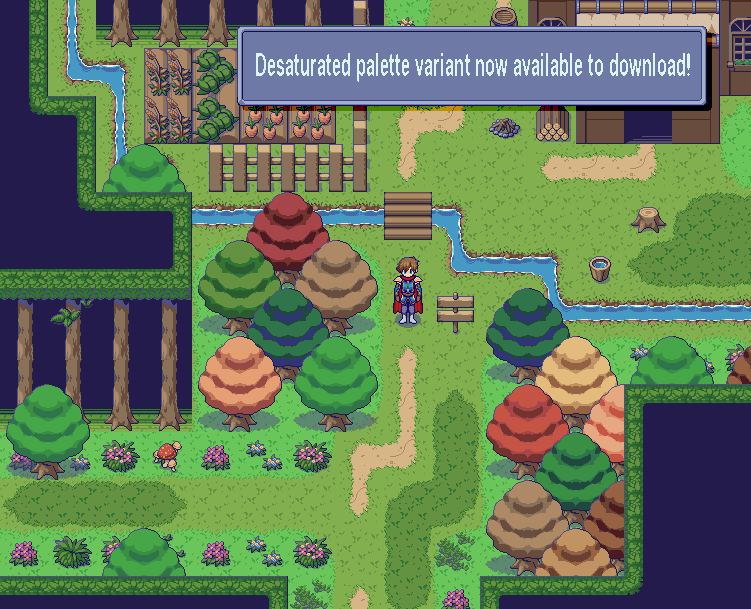 Get PIXEL FANTASY TILES - RMMZ RTP