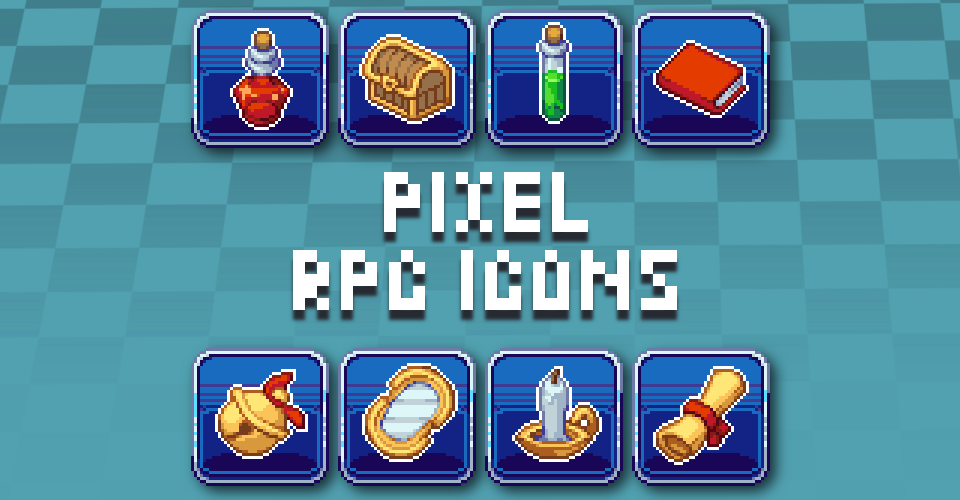 PIXEL FANTASY RPG ICONS
New Sizes Available: 24x24 and 16x16!!
---
Hey!! A huge thank you to everyone who has supported me by purchasing my packs!
As thanks, I've released Pixel Fantasy Pack 1 in two new sizes: 24x24 and 16x16. If you've already bought the pack on itch.io, all you need to do is re-download the pack!
I'm going to be trialing how well this goes and I'm potentially going to look into doing this for the other packs in the future.
Thanks again to everyone who has supported me, I really appreciate it. <3
Files
MV Icons PACK 1.rar
433 kB
Aug 17, 2019
Get PIXEL FANTASY RPG ICONS