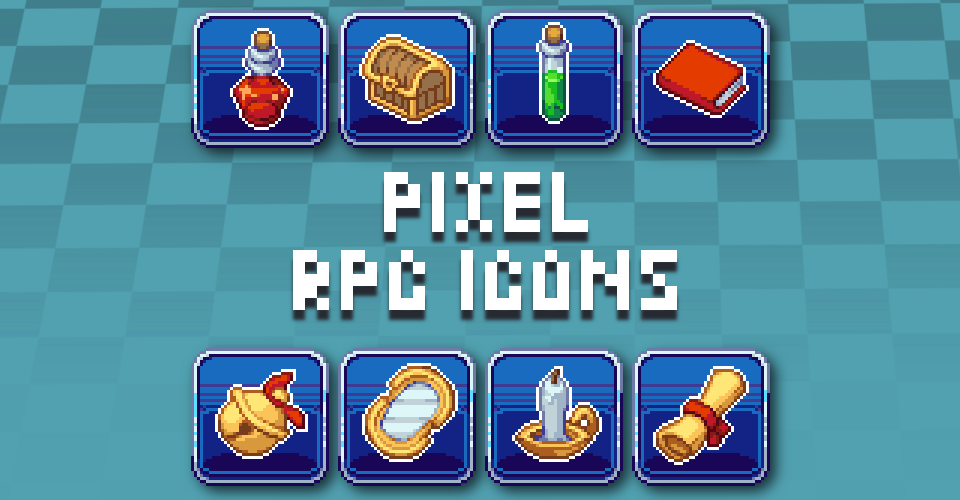 PIXEL FANTASY RPG ICONS
I've uploaded a small sample of the icons available in this pack for you to try before you buy, in case you were unsure about purchasing!
PLEASE READ THE TERMS OF USE:
Three free 32x32 icons in the Pixel Fantasy RPG Icon style by Caz!
Icons include:
- HP Potion
- MP Potion
- Red Book
This is a free sample of the icon packs which are available for full purchase on itch.io at:
https://cazwolf.itch.io/
PLEASE NOTE this sample pack does NOT come with permission to edit or redistribute!! ONLY if the user purchases the icons and acquires a full license will they be allowed to edit the item or use in commercial projects.
Files
itch.io Pixel Fantasy Freebies.rar
39 kB
Apr 26, 2019
Get PIXEL FANTASY RPG ICONS